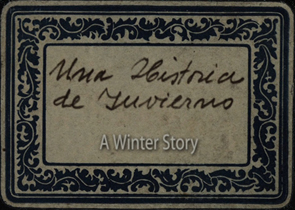 "… find myself totally seduced by his artful orchestration of sounds and imagery"
"A highly satisfying example of pure cinema"
By Robert W. Butler / The Kansar City Star
(Best of the best – Must see Films section)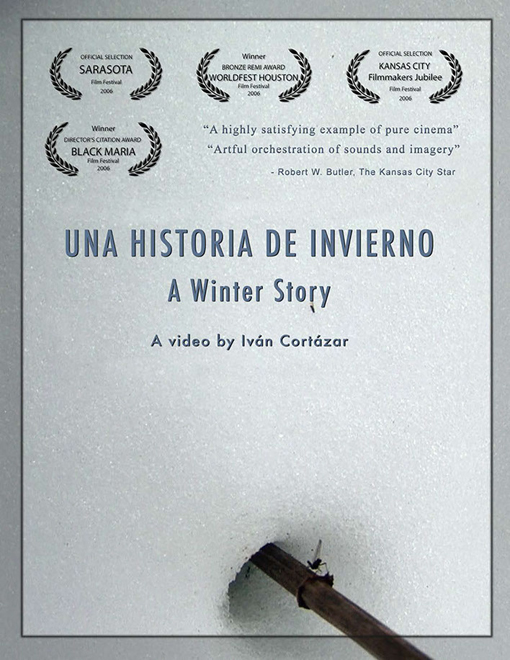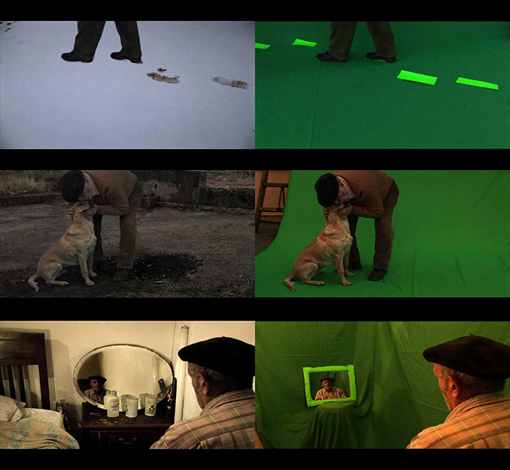 SYNOPSIS
There is an old man. His tired hands pluck the feathers off a chicken and throw them into a bucket. Time passes slowly but without stopping. There is a window, a dog, a photograph. There is a clock, a lit fireplace, a spider. Water drips in the dark well. White landscape out of the bedroom; sometimes it's daytime, sometimes it's night. The spider eats a fly. Tick-tock, tick-tock, sings the clock. The dog opens her eyes and struggles to survive. Tick-tock, tick-tock. The bucket gets filled with feathers. Crack, crack, the fire slowly dies.
CREW & TALENT
Talent: Emilio Frías
TECHNICAL SPECS
Genre: Fiction (Drama)
Inspired by the book "La lluvia amarilla" (The yellow rain) a novel by Julio Llamazares.
Length: 17 minute
Exhibition format: Digital file. Color
Original Format: Sony HDV
Sound: Stereo
Place: Spain
DIRECTOR'S VISION
The director videotaped his grandfather in front of a green screen and then superimposed him onto different backgrounds suck as abandon houses, rural landscapes or his grandmother's bedroom in her village.
So every frame in which the old man appears has been carefully composite and planned beforehand, even more so during the instances he interacts with the background.
The technique was used to construct a feeling of displacement; foreground – background, present – past, here – there.
It was important to create this tension in the film and raise the issue of elderly being displaced from their homes.
AWARDS
2007
Finalist. Oxford Film Festival, (Oxford City – USA)
2006
Director's Citation Award. Black Maria Film Festival, (NJ – USA)
Bronze Remi Award. Worldfest Houston, (TX – USA)
OFFICIAL SELECTIONS
2007
ZINEMASTEA Film Festival. (Vitoria – Álava)
2006
ZINEBI. Festival Int. de Documental y Cortometrajes de Bilbao
New England Film and Video., (USA)
Sarasota International Film Festival. (USA)
Kansas City Filmaker's Jubilee. (MS – USA)
-   Some Films & Video Art   -