Untied – Presented by Cayetana Guillén Cuervo (Versión Española RTVE)
SYNOPSIS 
Springtime in New York City. Hot but not humid. The birds are singing. The blossoms are in full bloom. George strolls along the river with his radiant girlfriend Rebecca, but as he bends down to lace up his shoe, Rebecca says the most dreaded four words in the American lexicon: WE. NEED. TO. TALK.
TECHNICAL SPECS 
Genre: Fiction (Comedy)
Length: 10 minute
Exhibition format: 1080 24p HDCAM or DVD. Color
Original Format: Red Epic
Sound: Stereo
Place: New York City
CREW & TALENT
Talent: Naftali Beane Rutter, Rebecca Simone, David Mohr, Robert Anthony, Hyunjin Koo, Gabriel Chávez, Gautam Kadian, Swati Kadian
Direction, Photography, Editing, Original Idea: Iván Cortázar
Screenplay: Iván Cortázar, Naftali B. rutter, Rebecca Simone
Music: Martijn de Man
Production Manager: Jillian Lavinka
Sound: Alberto León
OFFICIAL SELECTIONS
2014
NY Short Fest. (USA).
Versión Española. RTVE.
XVIII Vitoria-Gasteiz Short Film Festival – Cortada
Korterraza – Short Film Festival. (Vitoria).
XIX Errenteria Short Film Festival. (Errenteria)
XVII "Ciudad de Astorga" National Short Film Festival (Astorga).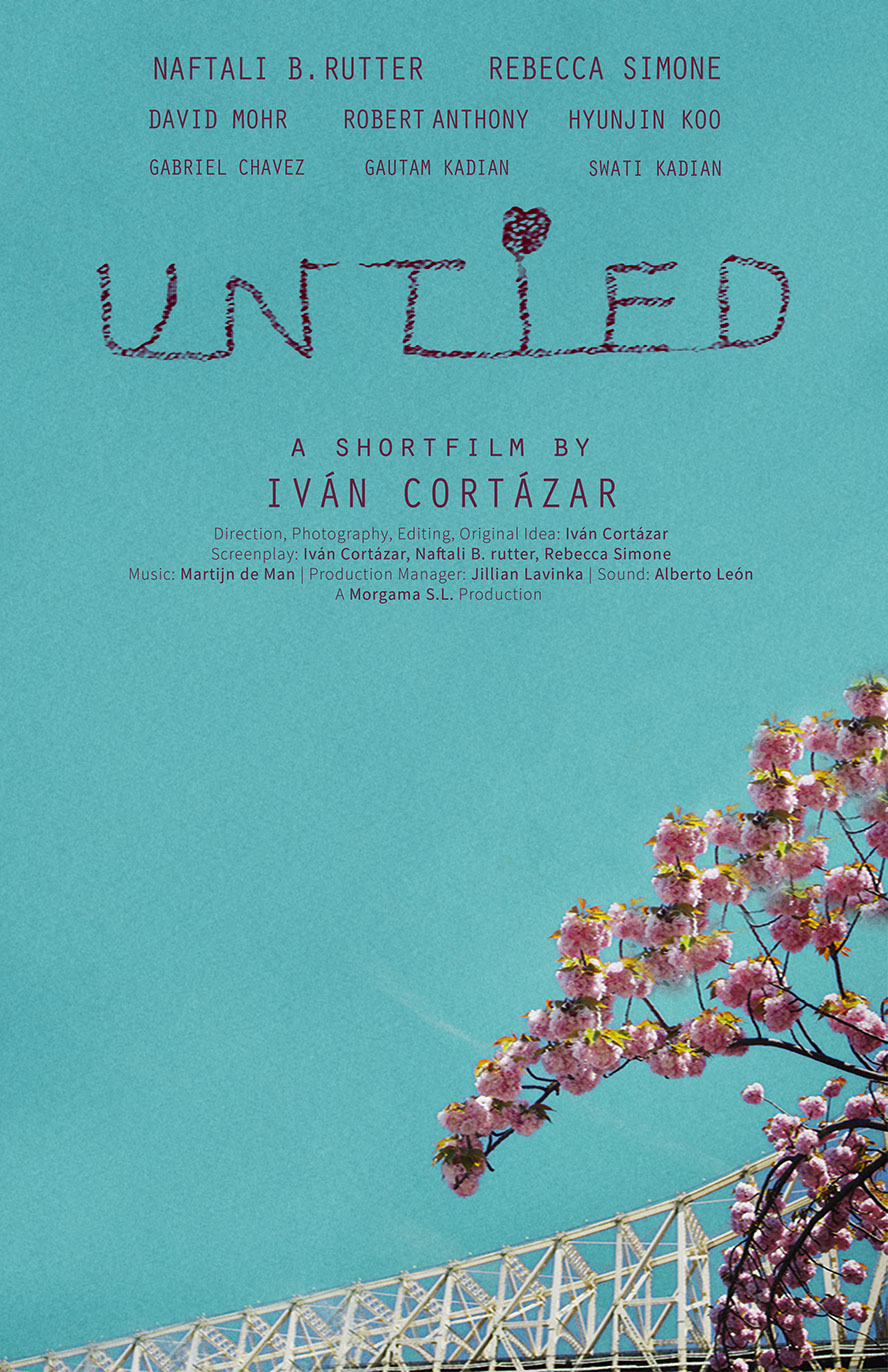 -   Some Films & Video Art   -