SYNOPSIS
1 fiction + 1 documentary = 2 love stories.
TESOROS is a love story; a mixture between a modern fairy-tale and the bitter-sweet reality of love.
TECHNICAL SPECS
Genre: Hybrid (Fiction – Documentary)
Length: 21 minutes
Exhibition format: 1080 24p HDCAM or DVD. Color
Original Format: RedOne Digital Cinema 4K  / 7D
Sound: Stereo
Place: Laredo and Bilbao / Spain
CREW & TALENT
Talent : Emilio Frías & Sabina Legarreta
Director, Script, Photography and Editing: Iván Cortázar Frías
Music: Martijn de Man
Assistant Director: Daniel Cortázar
Assistant producers: Josu Frías & Ricardo Fernández
AWARDS
2014
Best Documentary at Figueira Film Art. Portugal.
2013
Honorable Mention. HUHEzinema film festival. (Mondragon).
OFFICIAL SELECTIONS
2014
Festival ALCINE 44. Divergencias. (Spain)
Astra Film Festival. (Rumania)
2013
Cinetoro Film Festival. Colombia.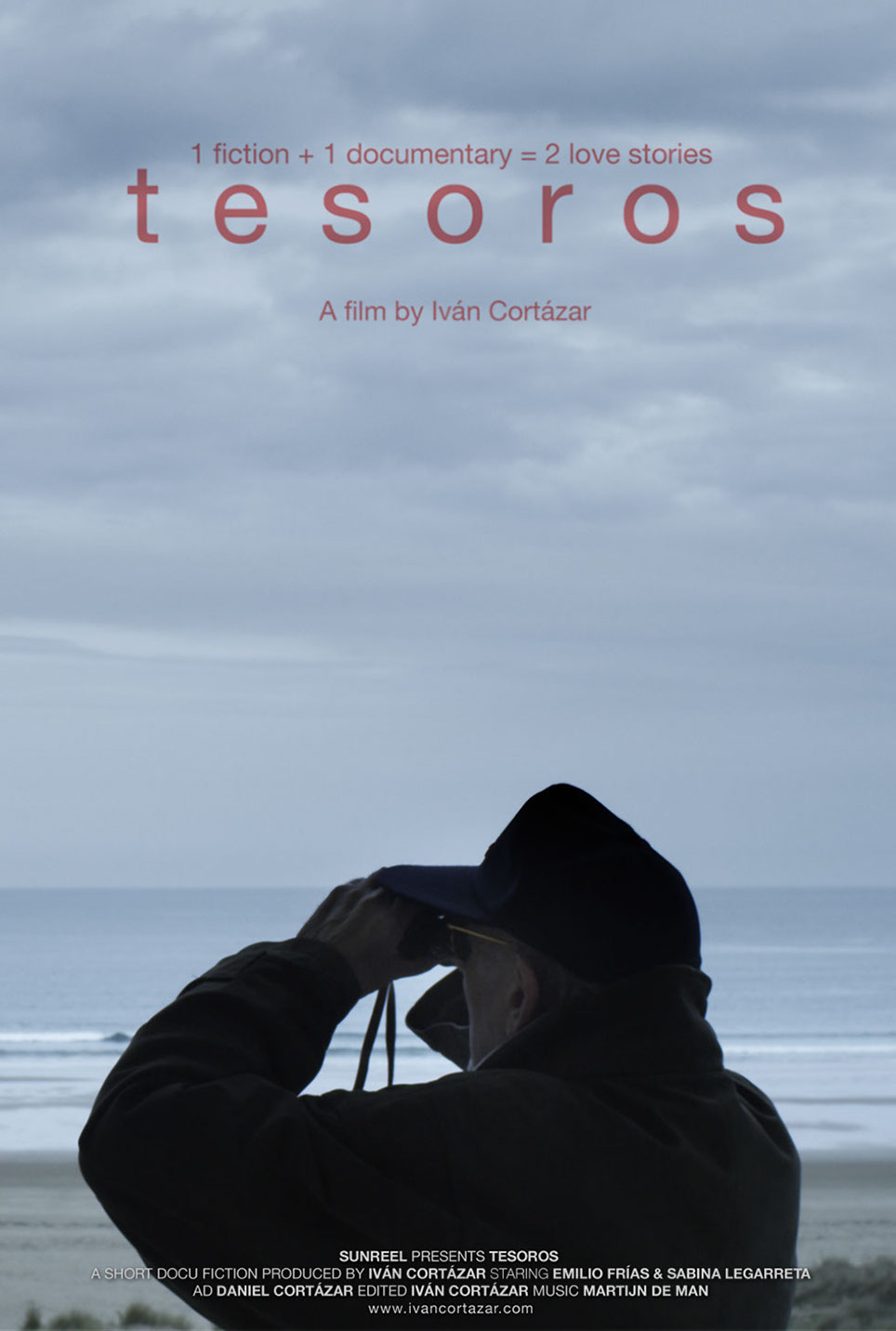 -   Some Films & Video Art   -