SYNOPSIS
"Sutphin Blvd" is the story of a pervert, a mysterious woman and a late night ride in the New York City Subway.
CREW & TALENT
Director, Screenplay, Photography, Visual FX, Sound and Editing: Iván Cortázar
Talent: Yaco Neches, Hyunjin Koo, Elena Lee
AD: Juan Recamán, Hyunoh Koo
Dub: Fernanda Naveira Castro
TECHNICAL SPECS
Genre: Fantasy, Horror
Length: 4 minutes 12 seconds
Exhibition format: 1080 24p HDCAM or DVD. Color
Original Format: RedOne Digital Cinema 4K
Sound: Stereo
Place: New York
OFFICIAL SELECTIONS
2011
Film Festival fantástico Fant de Bilbao
Festival Cryptshow (Badalona)
2010
FANCINE Film Festival. (Málaga)
SESIFF Film Festival. (Seoul – South Korea)
PIFAN Film Festival. (Puchon – South Korea)
Tres Courts. Film Festival. (Paris – France)
CineRail Film Festival. (Paris – France)
2009
SITGES '09 Fantasy Film Festival. (Barcelona).
New York Fantasy Film Festival. (New York – EEUU).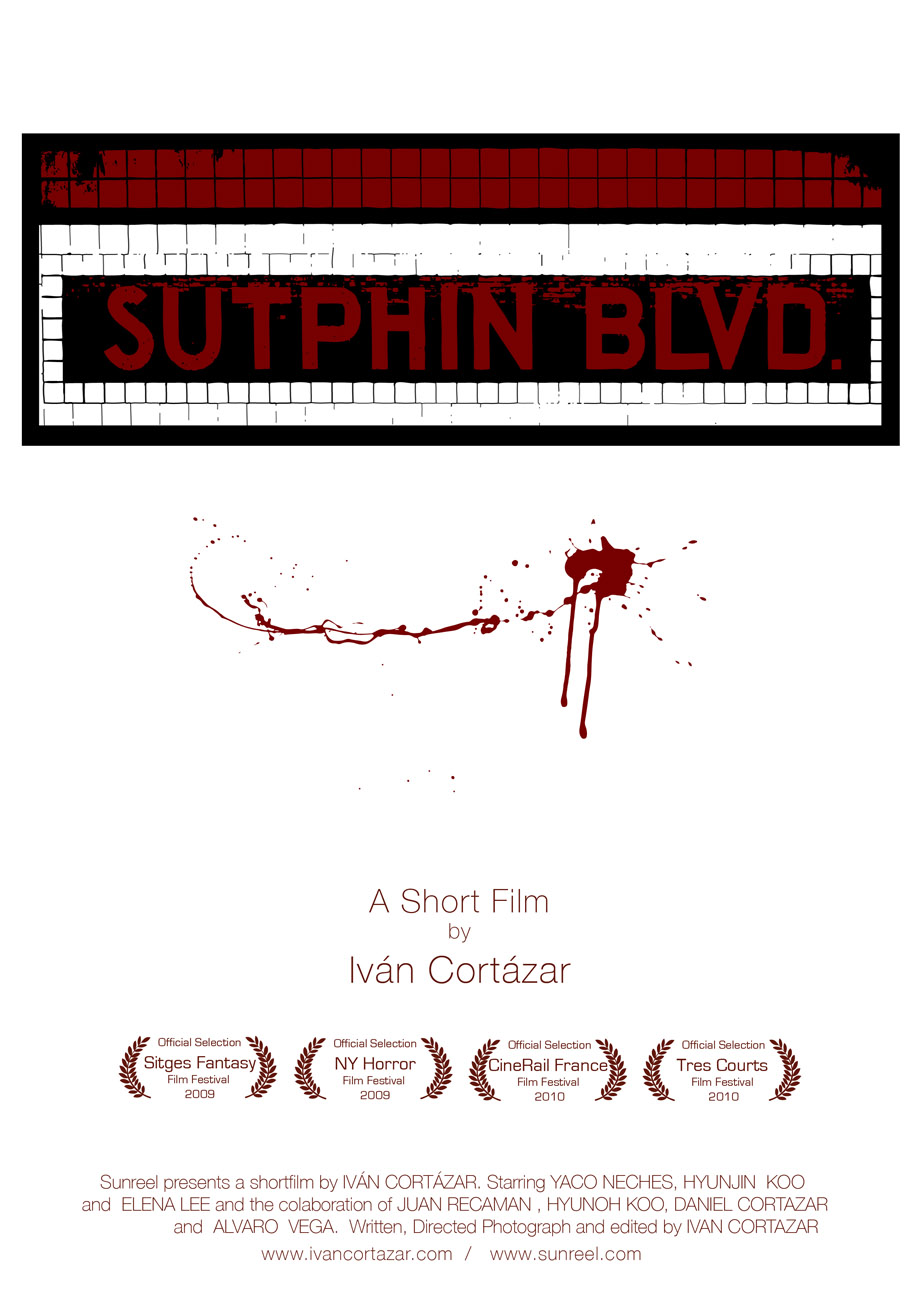 -   Some Films & Video Art   -